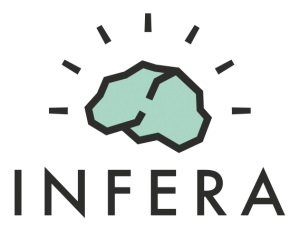 Inferscience is proud to announce that its leading edge clinical decision support system, Infera, is now fully integrated with drchrono. Infera will provide drchrono end users with patient specific and evidence based care recommendations in real time.
Infera was designed by clinicians to meet the needs and challenges faced by group medical practices, urgent care centers and hospitals. Drchrono end users will now be able to consistently practice evidence-based medicine, deliver patient-centric treatment rather than condition-specific treatment and manage patients based on the latest clinical guidelines and peer reviewed data.
With the move to value based care, Infera is also a valuable tool that will help drchrono end users to ensure that patient care meets the critical quality criteria required for reimbursement and penalty avoidance under MACRA.
The Infera platform is powered by a robust clinical rules engine for more than 90 care pathways that delivers patient specific actionable care recommendations in real time within drchrono work flow. In addition, Infera includes an authoring tool that supports drchrono end users' ability to custom build their own clinical pathways. Because Infera reads both structured and unstructured data from within the chart, it delivers a truly comprehensive assessment of the patient condition to intelligently support the care recommendations made.
Infera has a team of more than 20 MD specialists who review treatment guidelines from professional organizations and societies as well as peer reviewed articles from major medical journals. Our rigorous process ensures our pathways are authored by doctors and go through multiple reviews before being published. Each decision point and recommendation is referenced and available to the end user.