HCC Assistant: Real-time HCC
Risk Adjustment Coding Guidance
HCC Assistant:
Powerful HCC Risk Adjustment Coding Tool
HCC Assistant is an EHR-integrated HCC coding platform that utilizes advanced Natural Language Processing (NLP) to analyze structured and unstructured data in the patient's chart. The complex intelligent rules built into the HCC Assistant allow it to find diagnoses that may have been overlooked, then displaying HCC code suggestions in real-time the EHR.
Request Demo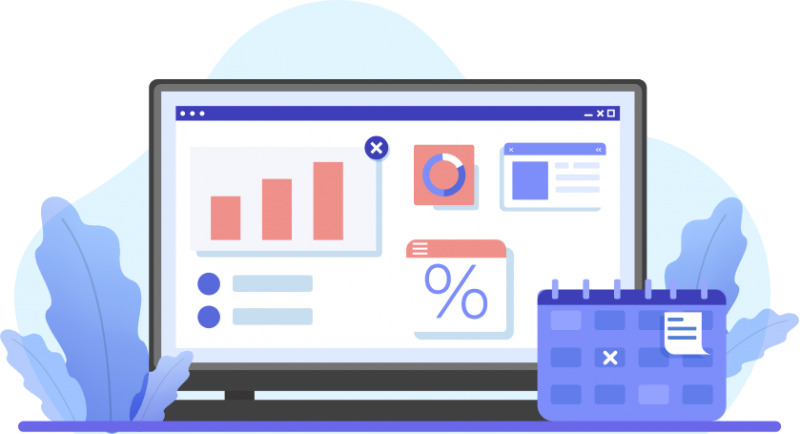 Analyze patients' charts and capture HCC codes at the point of care.
The HCC Assistant quickly identifies prospective HCC codes that can
be documented with just a few clicks.
It Works in Three Easy Steps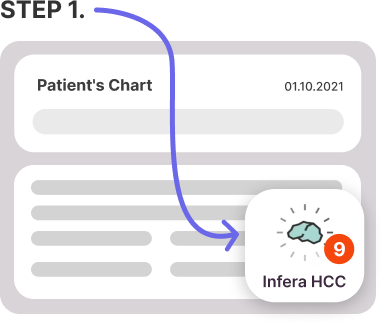 Open your patient's chart and let the HCC risk adjustment app automatically analyze the clinical information.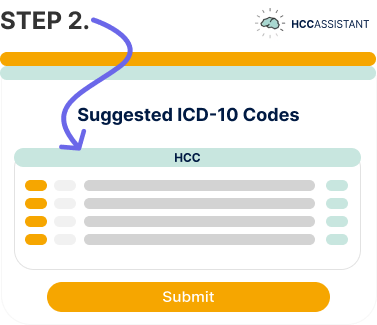 Review the suggested HCC codes and select the ones you want to document. You can also write your Plan of Care in the HCC Assistatnt.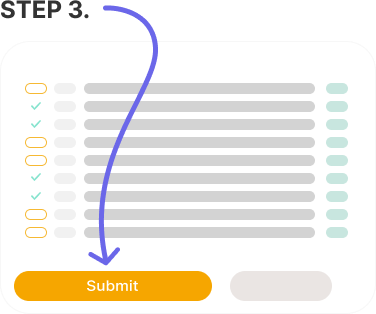 Click "Submit" to add selected HCC codes to the Assessment and Plan!
Better HCC Coding and Risk Adjustment documentation means maximized reimbursement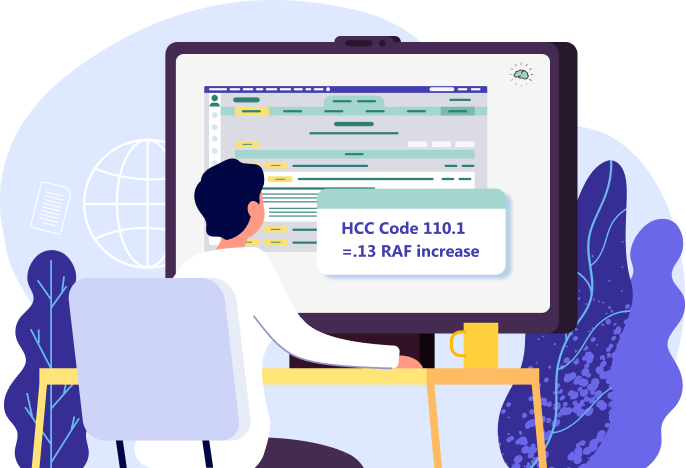 Suggested RAF Increase
Along with Suggested HCC Codes, the HCC Assistant displays real-time risk adjustment factor estimated scoring to reflect how codes selected will impact the RAF score for
a patient thereby predicting future funding and expeditures.
Integration in Provider's Workflow
The HCC Assistant suggests possible HCC diagnoses while the provider is documenting the encounter or when the coder is reviewing the chart for accuracy.
OCR Analysis
HCC Assistant analyzes text from uploaded pdf documents and images using optical character recognition (OCR) technology, allowing you to captiure all possible HCC
codes for a patient.
HCC Assistant for Your Coder Workflow
The HCC Assistant Coder Workflow allows coders in your organization to review and pre-select codes for the provider, allowing providers to just approve the pre-selected codes and document them in the EHR with just a few clicks.
360 External Data Approach
At Inferscience, we not only analyze the data in your EHR, we also have the ability to access patient data from external sources. Our 360° data approach pulls patient records that were generated at different healthcare providers, including lab and clinic results. We then present you with HCC coding suggestions based on analysis of a patient's complete clinical history, for review at the point of care.
Inferscience saves manual documentation review time and helps improve HCC risk adjustment workflows.
---
Return on Investment
Accurate documentation of patient conditions is critical to predicting the risk and future cost of your Medicare Advantage patients. This graphical example shows the baseline RAF (risk adjustment factor) score for a 78 year old male and how the RAF score can be significantly raised through accurate documentation and capture of HCC codes, resulting in thousands of additional dollars in reimbursement.
| Risk adjustment factor (RAF) | RAF score | Expected annual expenditure and funding |
| --- | --- | --- |
| Male 75 to 79 years old 1.062 $9,611 | 1.062 | $9,611 |
| HCC 86, Acute myocardial infarction 0.282 $2,552 | 0.282 | $2,552 |
| HCC 111, Chronic obstructive pulmonary disease 0.355 $3,213 | 0.355 | $3,213 |
| HCC 137, Renal failure stage IV | 0.230 | $2,082 |
| Total: | 1.929 | $17,457 |